His name has flashed through arguably every soccer site, paper or magazine across the world, got tossed in phonetic battles as football fans from different cultural background found themselves mouthing his name from newspaper stands to neighbour gatherings.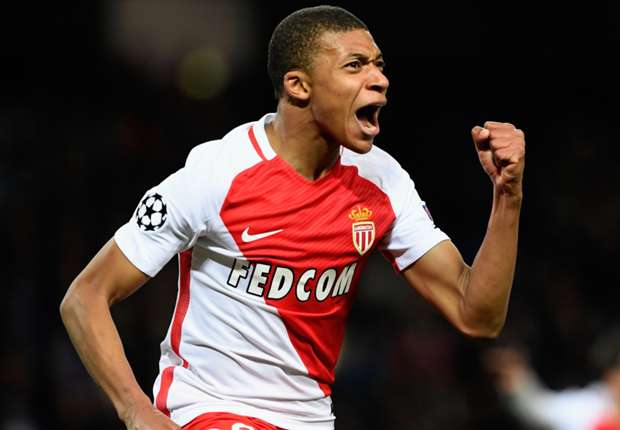 The name is KylianLottinMbappe. The latest teen sensation to germinate from the rich and historically reliable nursery bed of talents that have been tendered for decades in the tiny Principality of Monaco.
Thierry Henry, Patrice Evra, and in recent memory Anthony Martial all stand out amongst the impressive lot of teenagers that got their first basic footballing education in the billionaire's playground and later on went on to be world beaters.
After last season's sensational run to the Ligue 1 title and a likewise decent run to the quarter finals of the UEFA Champions League – beating Pep Guardiola-led Manchester City along the way – it was only a matter of time before the eagles would come for the chicks.
Bernando Silva was one of the first to get poached while Mendy seems close to following the Portuguese footsteps on route Manchester City. As defensive midfielder Bakayoko and others like Fabinho keep on getting wooed, the youngest of them all – Mbappe – was never going to have a quiet summer. Worst still when Real Madrid decides to join the army of clubs searching for the French man's signature.
It is also in times like this that the teen will do well to take a holistic evaluation of what exactly his priorities are before he chooses to make any leap. Recent history has enough example of just how dangerous lack of playing time can be for developing players.
Martial is still sulking his way through each week at Old Trafford while Alvaro Morata after waiting for years to become Raul's incarnate have decided enough is enough.
With age on his side, Mbappe need not rush out of Monaco.