Leeds United have dropped into the Premier League relegation zone without kicking a ball after rivals Burnley and Everton secured a good result in their extra game over the Lilywhites.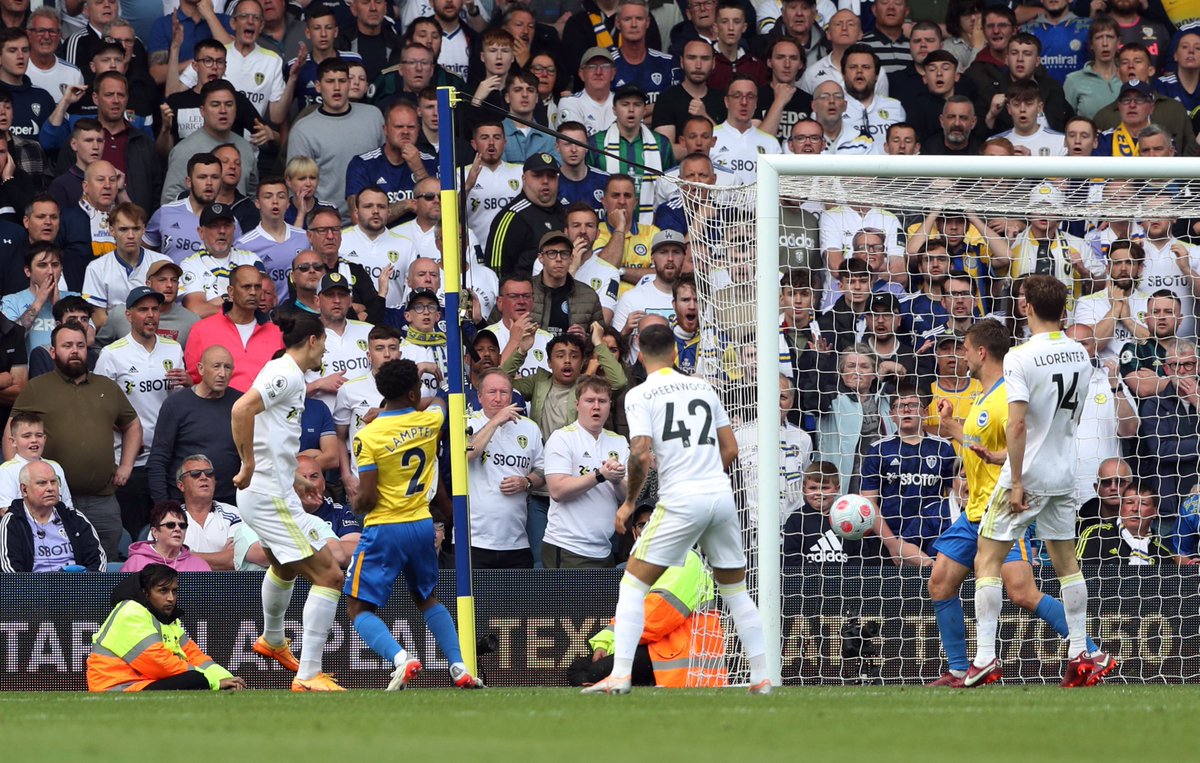 Ahead of the rescheduled league games involving Everton and Burnley, three teams were in the relegation mix with one poised to join Watford and Norwich City in the Championship next season. Everton, Leeds United and Burnley were all in danger of joining the two relegated teams in the second tier of club football in England, but they have been narrowed down to two teams namely Burnley and Leeds United ahead of the final game of the season.
Everton sealed safety for one more season in the Premier League after they came from a two-nil deficit at half-time to score three goals in the second half and win the game 3-2 at home. Jean Philippe-Matetaand Andre Ayew scored for the Eagles in the first half before Michael Keane, Richarlison and Dominic Calvert-Lewin scored for the home team. Everton will now go into their final league game of the season at Arsenal with the knowledge that they are safe irrespective of what happens in the game. With the win over Palace, they now have an unassailable four-point lead over both Burnley and Leeds United.
Leeds United had a one-point advantage over Burnley ahead of the Clarets'rescheduled game withhosts Aston Villa. The one-point advantage was removed when Burnley battled to a 1-1 draw at Aston Villa earlier this week. Emiliano Buendiaequalised for Villa three minutes into the second half after Ashley Barnes had given the Clarets the lead via a spot kick at the end of the first half.
Burnley climbed out of the relegation zone with the point gained from the away game against Villa and they were replaced by Leeds United. The two teams have the same points (35) ahead of the final game of the season, but Burnley are out of the relegation zone due to a superior goal difference.